Our Mission
We are a human service organization that empowers adults and youth with intellectual and developmental disabilities to become independent and integrated into the community through advocacy, education, training and support.

The Arc provides services to over 800 families and individuals with disabilities living in Fond du Lac, Dodge, and Winnebago Counties. We care for ages ranging from 5 years of age to 80+. All of our programs are person-centered and we find the right approach to helping our members achieve with us.

Community support is crucial to us being able to continue providing the quality of life that individuals with disabilities truly deserve. Please consider making a donation today!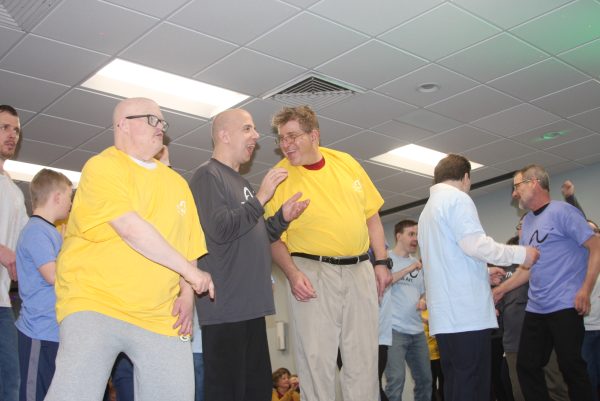 OCTOBER TRAINING CLASSES
The Arc Fond du Lac is now offering training classes to the public. Here are some of our upcoming classes:
Core CBRF Courses:
Standard Precautions -October 5th (10:00 am-12:00 pm) * (7 openings)
Medication Administration – October 11th (9:00am-4:00pm) October 12th (9:00am-4:00pm) ** (6 openings)
Fire Safety –October 5th (8:00-11:00 am) * (3 openings)
First Aid & Choking – October 10th (8:00-12:00) * (3 openings)
*=start/end time may vary dependent on testing times
**= Must attend all days
Continuing Education Courses:
Basic Dietary Safety- October 25th (10:00-11:00 am) (5 openings)
Abuse and Neglect Review- October 25th (11:30-12:30) (5 openings)
*Please reach out if you are interested in a specific training that is not listed, I will be happy to work with you to find a class to meet your employee's needs.
*Please let us know if you have any needs for accommodations in trainings as materials can be prepared in advance.
All classes will be held at The Arc Fond du Lac at 500 N. Park Ave, Fond du Lac, WI. Our trainer is willing to travel within the city of Fond du Lac for free to you. If outside of Fond du Lac, there will be a charge for travel. Please sign up at least a week prior to the class. A cancellation notice is to be provided to The Arc at least 24 hours prior to the scheduled training; otherwise, the agency will be billed at the guaranteed amount.
Any questions about cost, travel, and or openings, please contact Connie Gens at 920-923-3810 or via email at connie.gens@arcfdl.org